Introducing state of the Art Chemical Logistics Facility.
To know more about our Chemical Logistics Facility or if you need a visit to our office or warehouse then please click on the link below
Quick Inquiry!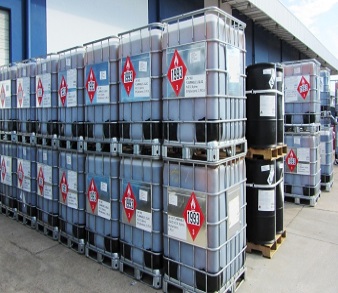 Chemical Logistics Facility
We understand the unique requirements of chemical shipments. Maximum control of your processes and costs. Visibility at every step. A clearer view of your shipments and fast, up-to-date information you can rely on. To ensure your cargo is safe and secure.
Scorpion offers a solution for every aspect of the chemical supply chain
We understand that the particular challenges of this business are shaped by the nature of its products. The chemical industry is highly technical and highly regulated with a chronic shortage of suitable carriers. Scorpion team has in-depth knowledge of the unique chemical logistics environment. We make it our business to stay abreast of the laws governing transport of hazardous and non-hazardous products
One-stop solution for the movement of your cargo from plant to final destination. A resource with a strong reputation, compliance history and safety ratings within the chemical industry. Staff experienced in HazMat management, responsive and thorough at every stage.